There are 5 more Options together with Compare and Update that u can choose from on Update/Refresh.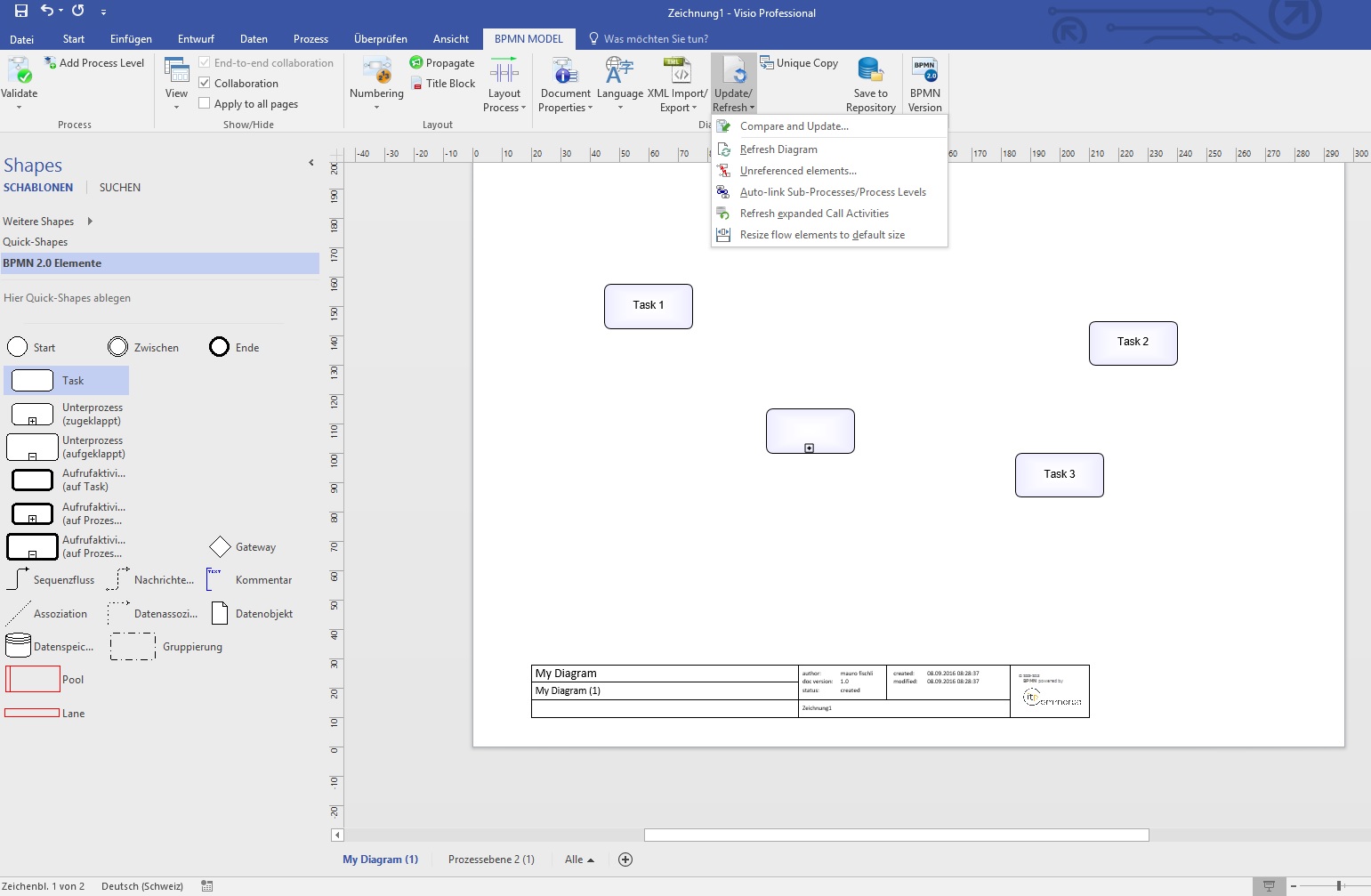 Refresh Diagram: Refreshes your entire Diagram. This may fixes failure messages that are correct, like for example connections that are not properly recognized.
 Unreferenced Elements: This Setting let you view all unrefernced elements and gives you the option to remove them all with just one action.
Auto-Link Subprocesses/Process levels: Auto links Subprocesses and process levels with the same name.
Refresh expanded Callingactivities: ?????
Reset Flow Elements to default size: Resets all of your Flow elements to dfault size, which makes your diagram uniform in its appereance.