Check In/Check Out
Check Out document
To check out a document, choose the document in the Repository Explorer and click the check out symbol or the check out option in the context menu.
The document you checked out is now listed with a red check mark, and it is reserved for editing by you alone. You can check-in the document again using the check-in symbol or the context menu.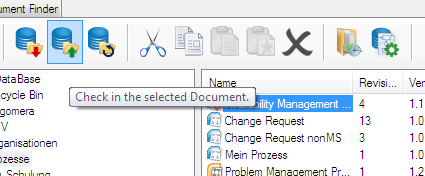 Check In document
Click Save in the Visio menu, the save icon 

 or the function Save to Repository in the BPMN Model ribbon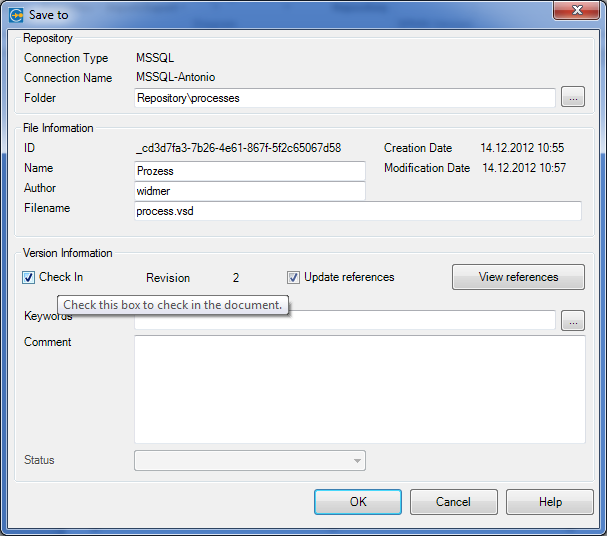 Quicksave
Click Save as in the Visio file menu without selecting Check In. Saves the actual Revision you are working on.